15 Mar 2018
By AMICO's Founder – Ami Bauer
If you're seeking to create the outdoor space of your dreams, you've probably considered how much it will cost you to remove that one tree that's ruining your perfect garden aesthetic. Whether it's the lovingly-tended garden of your home, or the pristine grounds of your office block, a tree in the wrong spot can spoil your dream garden: so once you've identified the problem, it's time to get it fixed.
Tree removal can be tricky and dangerous, so it's always best to contact the experts to take care of it. But how do you go about that, and why, and more importantly… how much is it going to set you back?
The Benefits of Tree Removal
If there's a tree that's not right for your garden, then it needs to go! Undesirable, unhealthy, dying, or dead trees, or trees that drop debris or threaten buildings are a problem, and the benefits of removal are significant.
As repayment for your quick work in addressing the problem, you'll have a garden space that is safer, cleaner, and more open. You can remove a risk to nearby buildings or structures, and increase your garden's daily sun exposure, encouraging better grass and plant growth.
Factors That Influence The Cost
There are three main factors that influence the cost of removing your problem tree, and we'll take all of these into account when assesing your garden and providing your personalised quote.
Health. Dead or dying trees are riskier to handle than their healthy counterparts, and require special equipment and additional labour over a longer period of time to ensure they're removed safely.
Location. A tree that is difficult to access, or is close to powerlines or structures requires a lot more care and effort to ensure both our crew, and the surrounding area escape unharmed.
Size. Not surprisingly, the bigger the tree, the harder it is to remove and dispose of! As tree sizes increase, costs are going to increase as well.
As well as these obvious factors, there may be other, less visible costs associated with the removal of a tree. The requirement for specialist equipment, additional labour hours, increased skills on the part of our gardeners: all of these aspects affect how much it'll cost to remove your tree.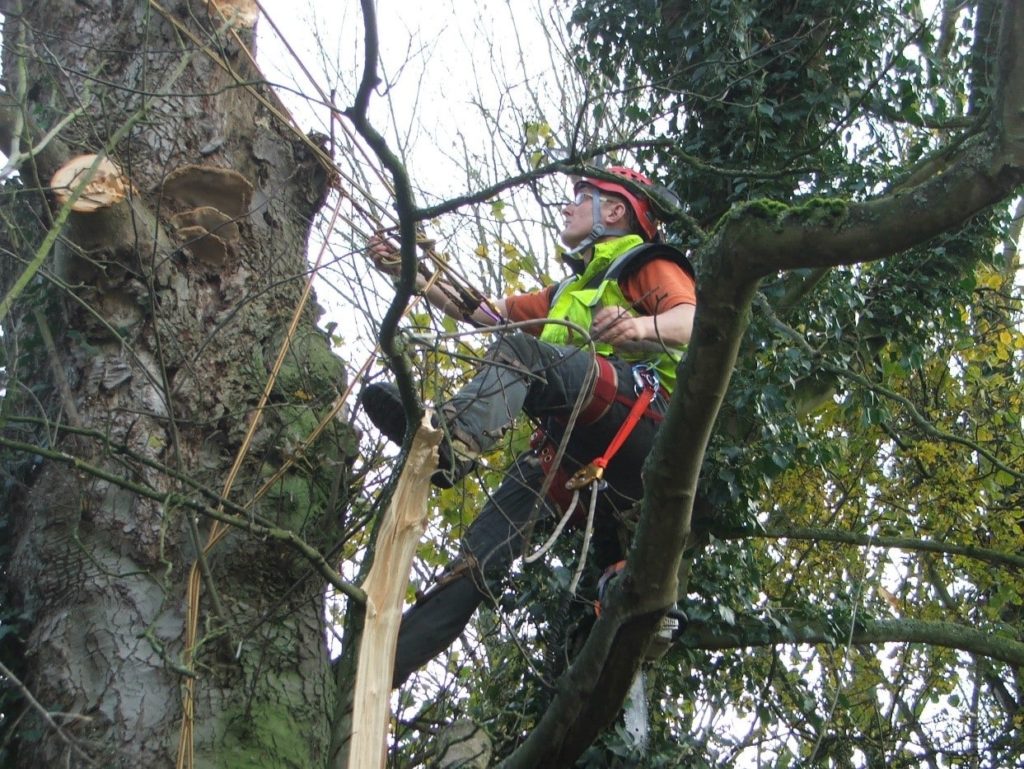 How We Handle Tree Removal
Here at Amico – expert gardeners in Sydney, we know that creating the garden you dream of is a serious business, and we're passionate about helping you create the green space you've always wanted. Our team of expert arborists are dedicated to using their decades of experience to make your garden into a thriving oasis.
We can provide a custom-built team to provide the specialist work your garden requires to achieve precisely what you are looking for. Working in teams means that we can maximise our efficiency and get your garden in shape as quickly as possible.
We also provide a 24-hour emergency service so you never need to worry about the dangers of your garden threatening your home or your family's safety. And with over twenty years of providing garden services to garden-loving Sydneysiders, we can guarantee that we'll provide you the very best arborist services.
Still thinking about having that pesky tree removed from your garden? Get in touch with us for our advice. Prices can vary greatly, so we'll provide a tailored quote based on your unique situation; or, for a quick estimate, send through the photos of your problem tree to [email protected]
Let us help you create the green space you've always wanted!