15 Dec 2019
By AMICO's Founder – Ami Bauer
A well-designed and maintained garden should include striking foliage, and plenty of colour via beautiful flowers. Summer is the perfect time for some stunning flowering plants to come in.
As the gardening experts, Amico has compiled seven of our favourite blooms that run for weeks on end in summer. You'll be able to harvest them to fill vases or give to that special someone, while also enjoying a wide variety of colours in your garden bed. If you need a little help, feel free to chat to our team about the best options for you.
Perennial Hibiscus
In some cases, this may be known as a rose-mallow or swamp hibiscus. This garden standout offers huge red, pink, or white flowers across its stems that and will range in size depending on the variety.
The flowers will bloom around late spring until winter with the stems going back to the ground when it gets cold. Keep in mind that these beauties will require full sun and regular water.
Purple Wave Petunia
Purple Wave petunias are also available in pinks and lilac and differ slightly from the upright petunia variety to provide a vine-like plant that is perfect for growing in hanging pots.
You can also train these little guys to grow along retaining walls or as a ground cover, just ensure they have plenty of sun and water.
Portulaca
With very succulent leaves, these ground-covering plants can really handle the heat and will happily live in dry, hot, and coastal conditions. Their flowers come out during the warm months offering vibrant yellows, tangerines, pinks, and crimsons.
They are great for underplanting shrubs in tubs or over the rim of wall pots. Some of our favourites are the Sun Jewels and Hot Spots, which thrive in a hot and sunny spot. Make note that too much shade will diminish their flowering performance, and if you have a mix of liquid fertiliser and Seasol added to them every fortnight, you'll see their greatest performance.
Calibrachoa
These petunia relatives offer a vast range of colours that bloom with little effort for up to nine months of the year. They hit a height of 20cm and spread far and wide while also being great for hanging baskets or in large pots.
They provide cream, yellow, pinks, mauves, purples, and red colours and can even sprout in various multicoloured mixes. We recommend the Million Bells and Superbells varieties.
Summerina
This variety is a mix between the perennial Echinacea and annual Rudbeckia, which offers a long-flowering plant that can hit around 60cm in both height and spread.
It has large flowers that will pop up from late spring through autumn, perfect for pots. The flowers are gold with an orange centre, or burnt orange with shades of coppery red and burnt bronze, all of which are great for cutting.
New Guinea Impatiens
This is a twist on the common impatiens, which require a lot of shade, as the New Guinea varieties are perfect for the sun and heat. Make sure you give them plenty of water, and in return, they will sprout colourful options and pointed leaves of green, bronze, or yellow.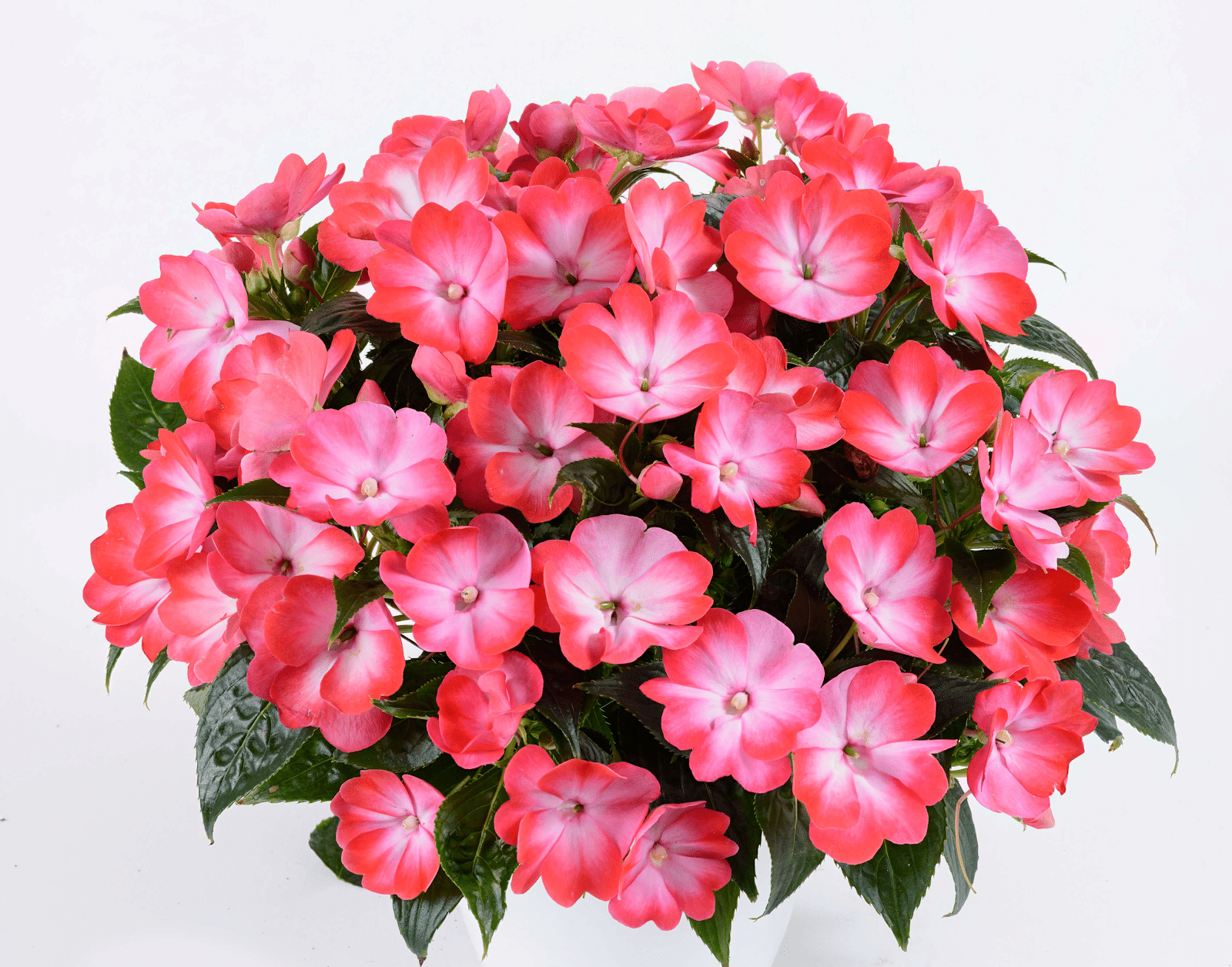 Their fleshy stems can hit 60cm high with flowers that range from white through pink, magenta, mauve, coral, orange, and red. The flowers will run rapidly from spring through autumn, and they are great for beds, pots or window boxes.
Coreopsis
The Coreopsis offers daisy-like flowers via hybrids such as 'Mango Punch,' 'Salsa,' and 'Mambo,' which are neat, compact, and will regrow each spring.
The large flowers arrive on slender stems in yellow, pink, copper, burgundy, and white, and they will even attract butterflies to your garden for an extra touch of beauty. These little guys are best for pots or as drifts in garden beds.