15 Aug 2019
By AMICO's Founder – Ami Bauer
Spring is almost here! Once the birds start singing and the smell of flowers are in the air again, it's time to reinvigorate your lawn. For most Australian lawn types, Spring is the start of the growing season. Now is the perfect time to take a few steps and prepare your lawn for Spring. By improving your lawn, you can revamp your home to create a fresh feel you can enjoy or increase your homes perceived value if you plan to sell.
Here are five tips to help you get your lawn into shape.
#1 Tune Up Your Mower
Just like your lawn, your mower has also been 'hibernating' during the winter months. The first thing you need to do is check the mechanics before you start it up. See if you need to change the oil, fuel, or the spark plugs to help the machine run smoothly.
You should also check to see if it needs to have the blades changed or sharpened. If you don't want to cover these hidden mowing costs or you don't have the time for mower maintenance (let alone doing the mowing) it's a service we would be happy to provide.
#2 Aerate
Aeration is very healthy for your lawn as it decreases the compaction and thatch. It also increases the amount of water, nutrients, and air in the soil, which helps to strengthen the roots and makes the lawn healthy. It's recommended to carry out aeration once a year in lawns with poor soil, hard lawns, and lawns in high-traffic areas.
Aeration can be quite challenging is some gardens around the Eastern Suburbs of Sydney. If you're doing it on your own, it's usually best to use a garden fork. Many clients choose to hire us for an annual aeration service. Since we are expert gardeners in Randwick, we carry out aeration using professional equipment.
#3 Remove the Weed
It's common to have weeds throughout your lawn after winter if you've let your garden maintenance go. The weeds may have been dormant for a while, or maybe they have blown in recently. Many types of weeds can be pulled out by hand, although that can be quite time-consuming.
Amico provides a weed control service that becomes very popular this time of year. We also offer weed prevention advice, so weeds don't become such a significant issue in the future.
#4 Fertilise
Spring is the perfect time to give your lawn a boost, but don't go overboard. Overfeeding during spring is not recommended but a common mistake we see around Sydney. Some light dusting with inorganic or organic fertilisers should be enough.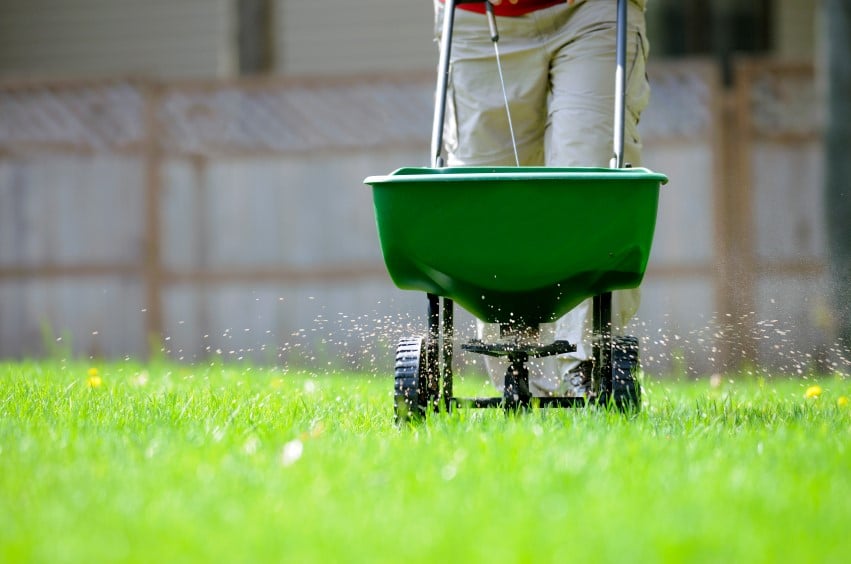 The warm weather will take care of the growth of your lawn. A few trial mow-ins should give you an idea of how the grass is growing and whether you need to use additional fertilisers.
#5 Water
Thanks to the natural rainfall in Sydney, there's no need for heavy watering in spring. The amount of water your lawn needs depends on the location, soil, and type of lawn you have. Spring is an excellent time to 'train' the grass to be less dependent on frequent watering.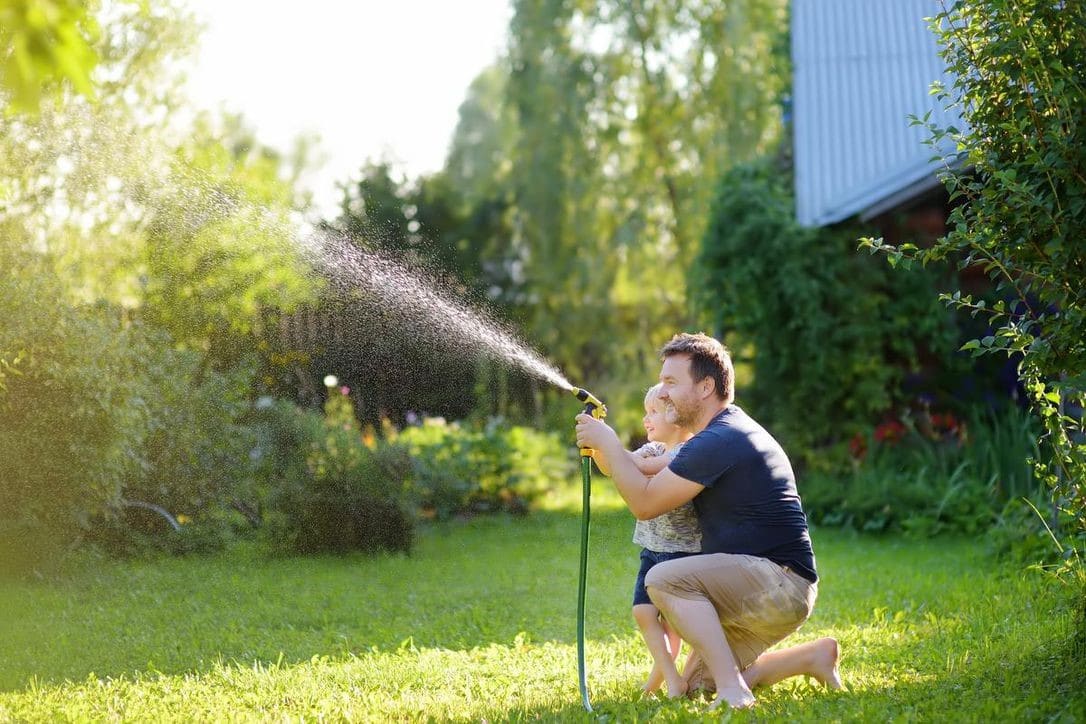 In general, the less you water your lawn in spring (except during arid weeks), the healthier and stronger it will be during the summer.
Bonus Tip: Mowing
Many people tend to mow their lawns too low. This damages the grass and makes it prone to weeds. Often lawns are not mowed frequently enough, and this also leads to ruined gardens. Those of us fortunate enough to live in the beautiful Eastern Suburbs of Sydney are also usually quite time-poor. That's where Amico can help you; we take care of your gardening and lawn mowing needs so that you can enjoy your outdoor space with friends and family. Contact Us today!