15 Nov 2019
By AMICO's Founder – Ami Bauer
So you are looking to discover or improve your gardening skills? Looking to turn your outdoor area into something special that looks amazing?
Here are some handy expert tips for gardens and indoor plants from the team of gardeners in Maroubra- Amico, who spend every day in the garden!
Tip 1 – Start Small
Learn to walk before you run and ease yourself into gardening with something easy, like a few indoor plants or vegetables. Indoor plants, in particular, are a great way to get used to caring for plants without having to worry about what the weather is doing.
Vegetables and herbs, such as baby spinach or spring onions are easy and quick to grow from seedlings; and you will find it rewarding to use your own produce within a matter of weeks.
Tip 2 -Set Yourself Up with Some Tools
You will need some essential tools to get started, including…
A watering can
Some gardening gloves
A hand trowel
A small shovel
A wheelbarrow (for large gardens)
A rake
Some secateurs
It's also a good idea to recycle your takeaway containers for things like organic fertilisers, organic liquid plant food, and potting mix.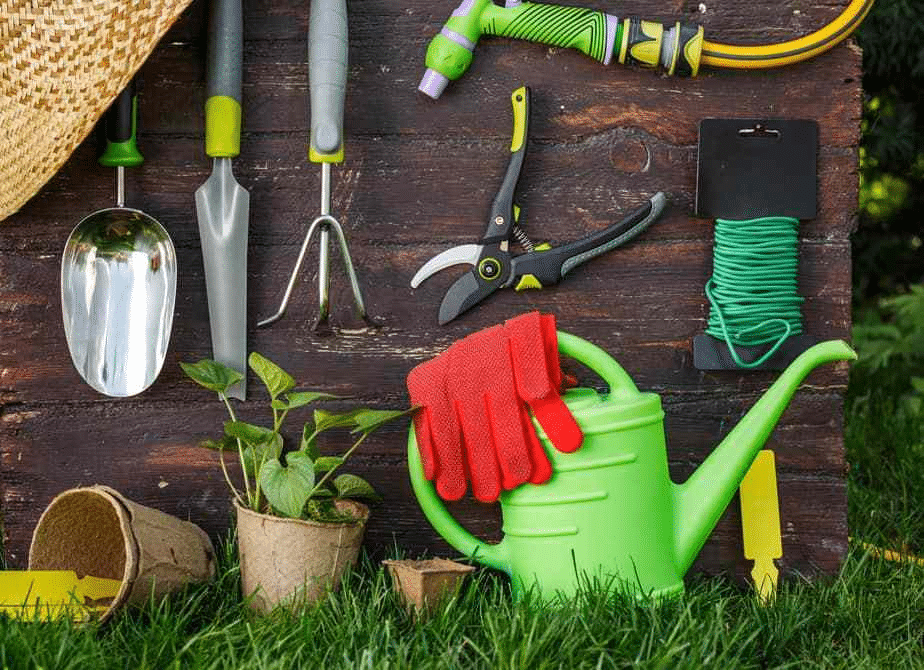 Tip 3 – Always Have Healthy Soil
Healthy soil is one of the best things you can have for your garden and your plants. Compost and aged manure in your soil is an excellent place to start. You'll want to give it a solid watering, then cover it with natural mulch.
Garden Mulching is an integral part of water conservation. Use it in Spring and Autumn and keep it moist. That way, you will be able to significantly reduce the amount of watering that will be required for your garden.
Tip 4 – Research Your Plant Choices
Understanding which plants require what kind of care and the best growing conditions for them all is all about working smarter and not harder with your garden whilst ensuring that it remains healthy.
You'll want to consider the climate and the amount of daylight where you live when deciding on the right plants for you. Opt for low-maintenance options when first starting out, like Devil's Ivy which is easy to care for and looks great!
Tip 5 – Don't Over Water
One of the most common mistakes made by people starting out and the cause of many a house-plant deaths is overwatering. Plants like to dry out between waters and a simple finger test in the soil at the base of the plant is how to tell when you should re-water.  If the soil feels dry, it needs water.
Tip 6 – Location, Location, Location
Making sure you have the right location for your plants is vital to their survival. This is a particularly crucial point when dealing with indoor plants and considering the climate for different rooms in your house.
When it comes to indoor plants, it's also important not to move them around too often as they do not cope well with changes in conditions. Keep this in mind during summer, where air conditioning airflow can drastically change the temperature for your plant. The same rule applies to winter and heater airflow.
When it comes to your outdoor terracotta pots, keep in mind that they can overheat during the warmer weather — water your plants in both the morning and evening to prevent any drying out.
Need A Little Help?
If you really want to get your garden off to a great start, speak to the experienced team at Amico. They know how to pick the right plants and help with the perfect garden landscape design to ensure that your outdoor area is something special! Call us today!